Great news for GoalEnforcer users – GoalEnforcer is now available for Android smart phone and tablets!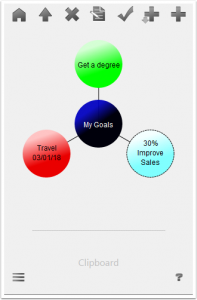 GoalEnforcer mobile has been optimized for the small screen and touch interface and it also includes cloud integration. You can easily sync your GoalEnforcer projects between the mobile and desktop versions using the GE cloud.
For further details please check the GoalEnforcer for Android User's Guide.
Note: the GoalEnforcer for Android app is now available for current GoalEnforcer users, but it will soon be available to the general public through Google Play. If you are a registered user and haven't received download instructions yet please contact our customer support.