Copyright © 2004-2014 by GoalEnforcer, SVT Systems. All rights reserved.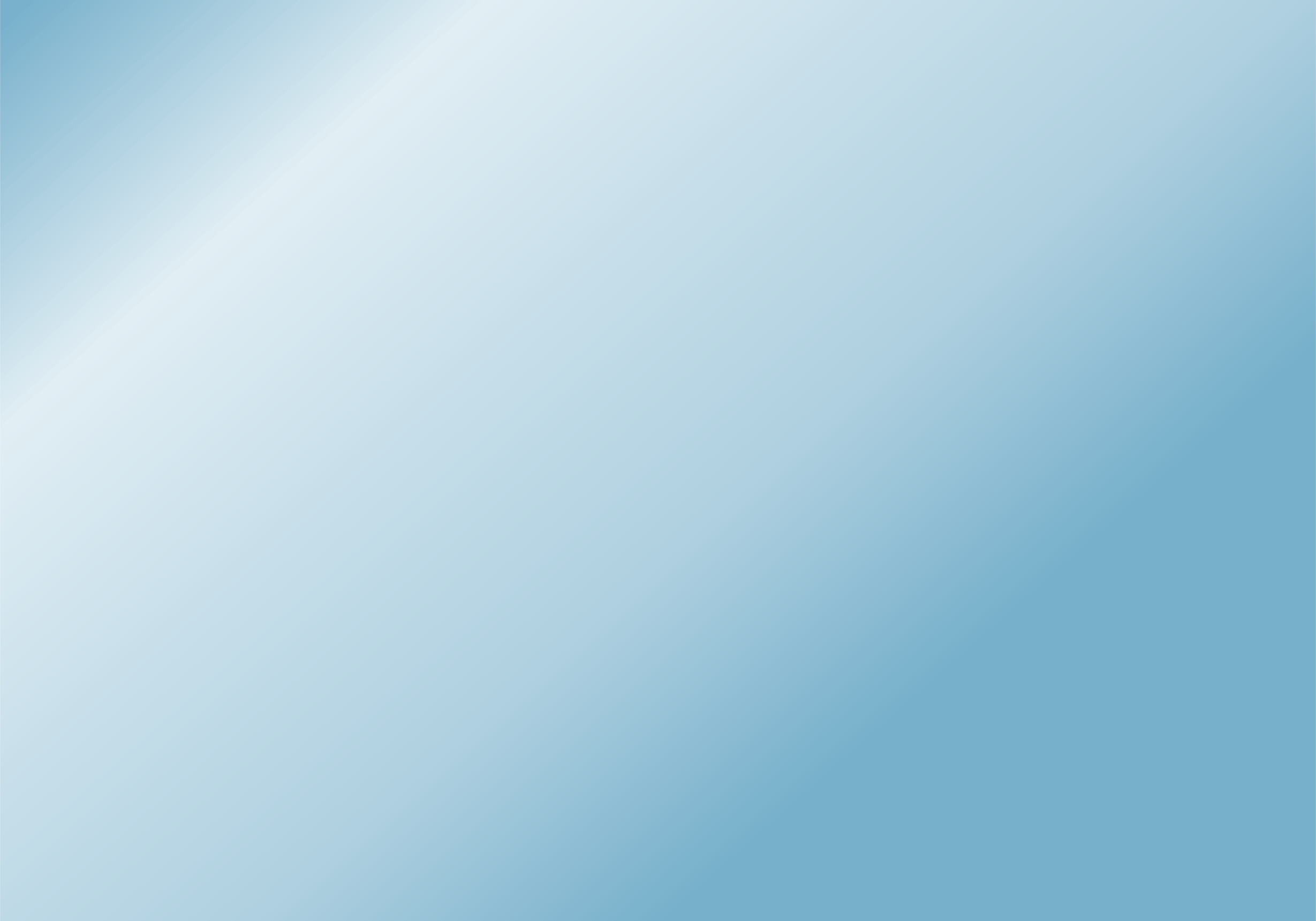 GoalEnforcer Hyperfocus version 2014 introduces the Goalenforcer Cloud: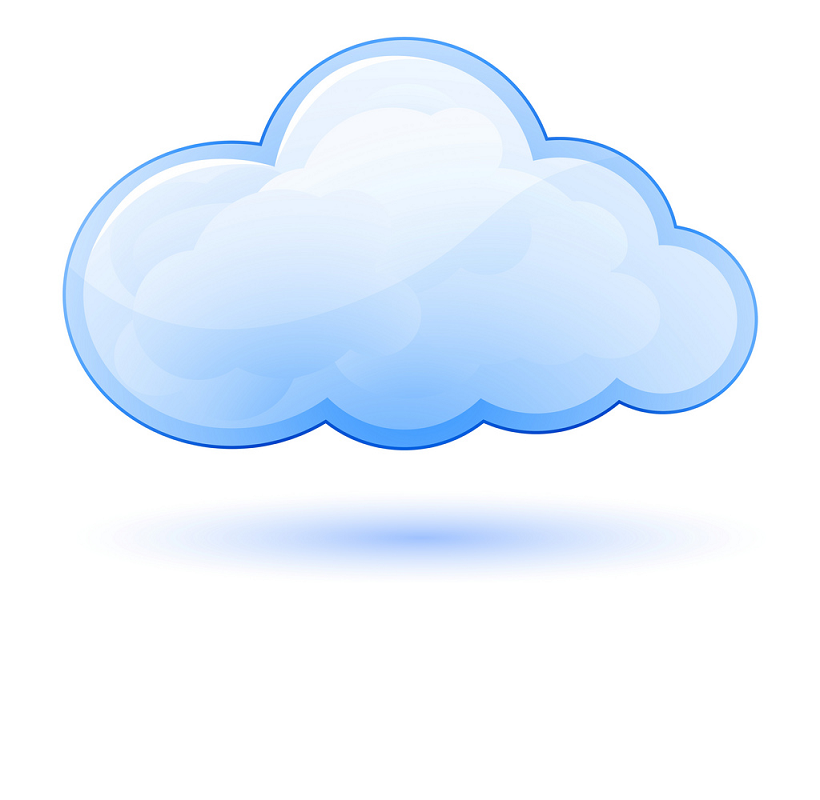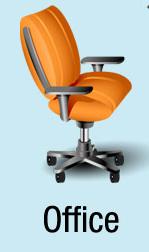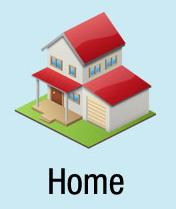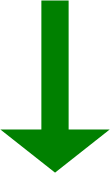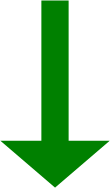 The GoalEnforcer Cloud is here!
You can now access your Goalenforcer projects from home, work, school, your favorite coffee shop, anywhere you can access the internet!
Here's How it Works:
1. Upgrade to the new 2014 GoalEnforcer Hyperfocus release. If you haven't done so yet, here's the link.
2. Run GoalEnforcer and click on the "Open" button: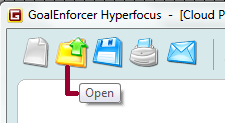 3. Once the menu opens up, chose the new "Open From Cloud" option: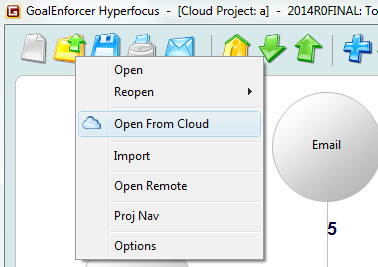 4. After the "Goalenforcer Cloud Login" window opens up, click the "Sign Up Today" link. You'll be redirected to the registration page.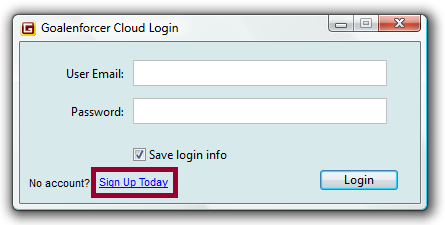 5. Once you have completed your registration, come back to the "Goalenforcer Cloud Login" window and type (or paste) your username (user email) and password. Click "Save login info" if you don't want to re-type it everytime you access the Goalenforcer Cloud.
6. You should now see the "Goalenforcer Cloud Navigation" window. Type your new project name, click "Start New Project" and you are good to go!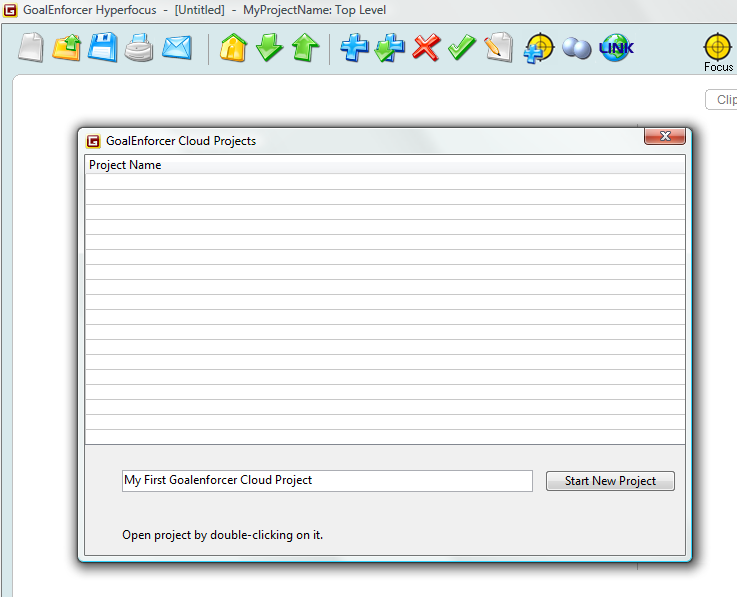 Notes:
- Your Goalenforcer Cloud project is saved/synced automatically. No need to click the "Save" button.

- If you do click the "Save" button while working on a cloud project, it will ask if you want to save it to a local copy. This might be good to save it as a project backup, but remember to re-open your cloud project, otherwise you'll be working on the local copy.

- To delete a project from the cloud, select the project by clicking on it, then right-click and click "Delete" (or hit the "Del" key on your keyboard).